Marketing Materials
SWATCH BOOKS
Available in our everyday fabric lines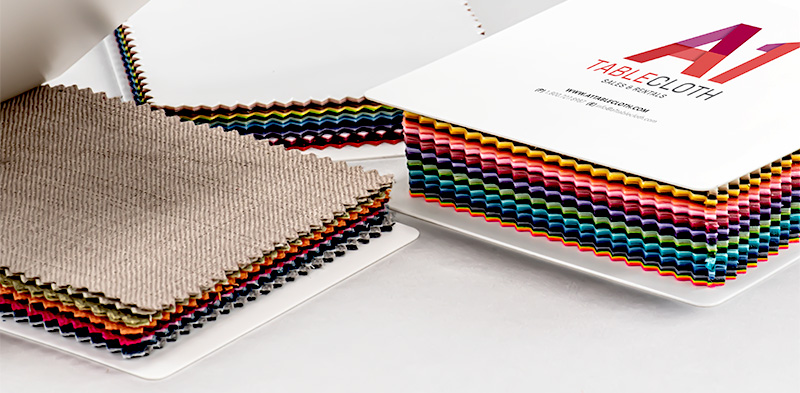 Small enough to take on appointments;
large enough to display in your showroom.
They're extremely durable and can withstand the test of eager hands.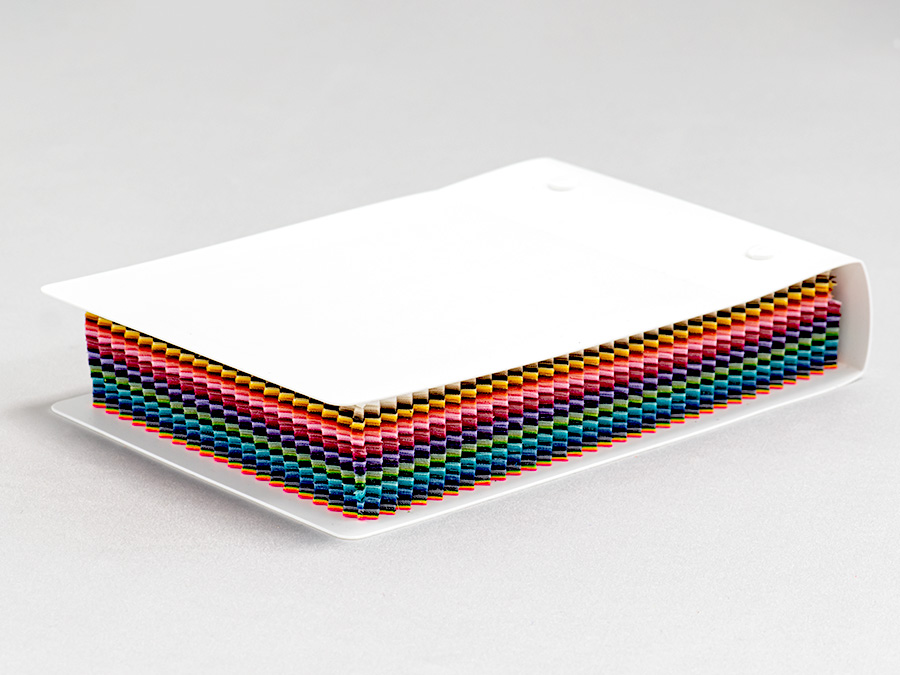 Swatches are positioned directly on top of one another and securely bound.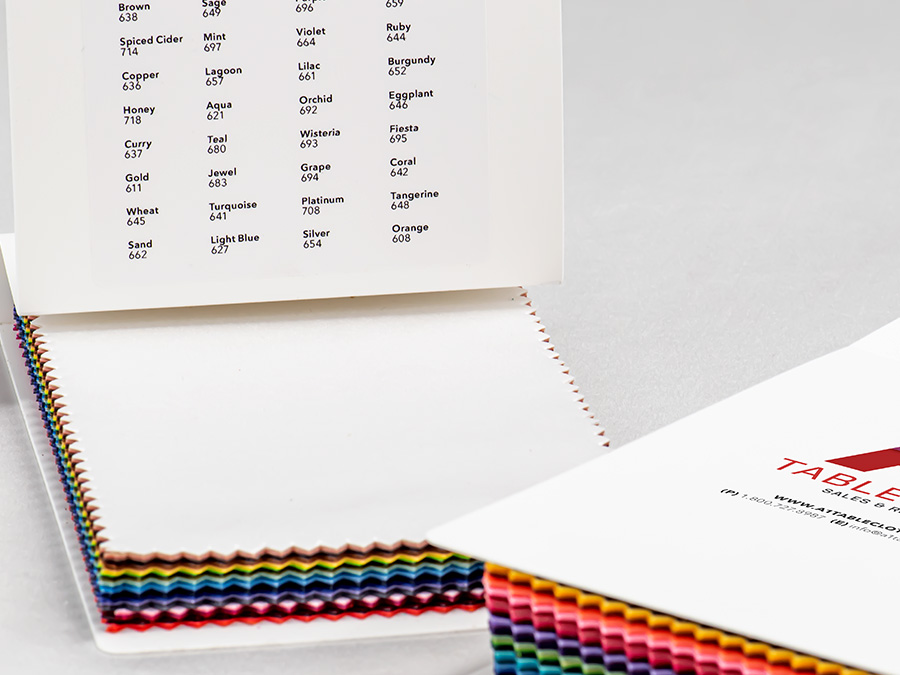 Fabric information is printed on a label and adhered to the inside cover of the book.
LOOSE SWATCHES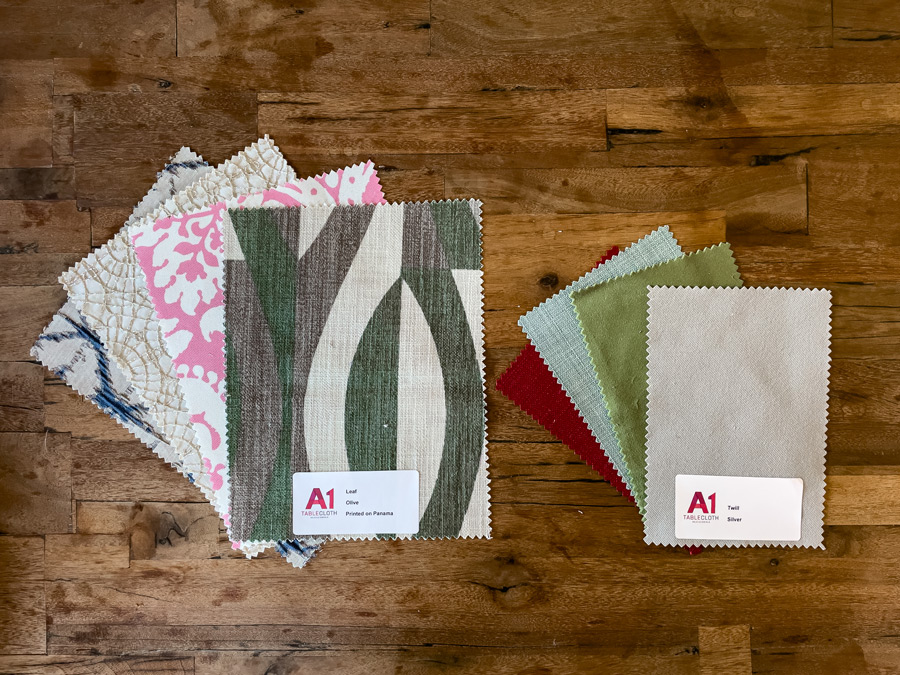 Individual fabric colors are available if you need just a couple of colors to send out to a customer or to use internally for reference. Loose swatches are 5″x8″ for solid colors, 8″x11″ for everything else.
---
Help with marketing materials
Useful links & imagery
You can use our white labeled (no logo) websites as a resource for browsing fabrics without our branding. Links may be added directly to your website or sent to your customer so they can browse independently.
Imagery from our linen swatches website is available for you to use as you see fit. Send a request to our Customer Service team for a download link. 
Custom labeled swatch books & cards
We offer support when it comes to labeling your fabric samples. Unless specifically requested, Swatch Books come with the A1 logo & contact info. We can label your books with a logo, company contact info, fabric details or anything else you think of. Swatch cards can be can customized according to your needs, such as including a logo and contact information or varying the number of samples per panel.
---
Showroom Samples
Your showroom is a way that customers can spend time getting familiar with product so they can plan their dream event! There are lots of ways to display your linens to optimize the experience your customers have, and we'll help you get there.
Do your linens hang so that each cloth lands at the same height? We'll make each linen the exact same size.
Do you want tags with product information sewn into your linens for quick reference on the showroom floor? No problem.
Don't know where to start? That's okay too. We recommend taking a look at our tradeshow booth display to see how we like to present our products for optimal browsing.